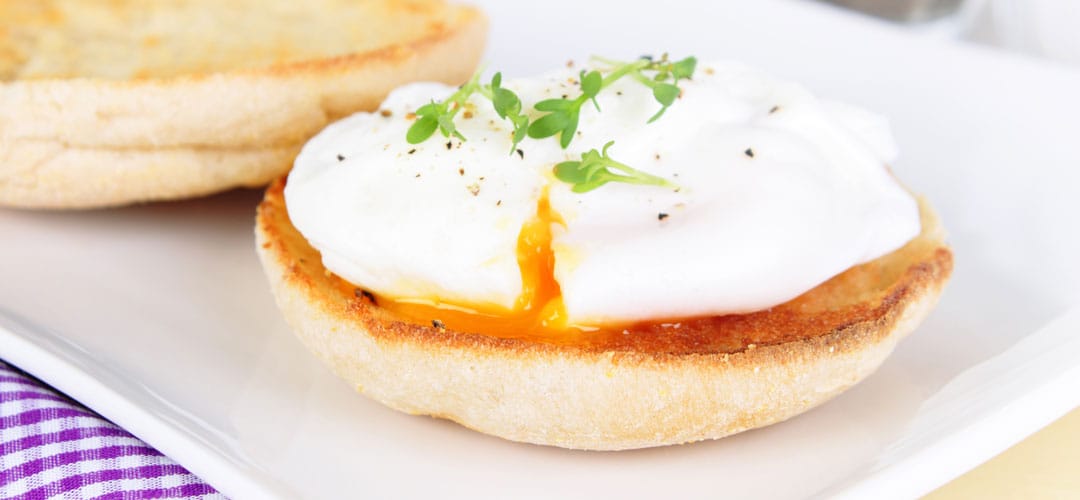 How many times have you tried to cook eggs in the microwave, only to hear a loud explosion, find a mess to clean up, and have breakfast ruined? Poached eggs are an Aussie favourite for breakie, and we're here to make it easier to have them more often.
Too often? Same here. But now we can rediscover the easy way to poach eggs, thanks to the HomeLeisure Trend Microwave Egg Poacher.
With two deep poaching areas, a comfortable-to-carry, cool-touch handle, and made with quality microwave-safe material, the HomeLeisure Trend Microwave Egg Poacher makes cooking eggs easy.
Unlike some others, our microwave egg poacher features a sturdy, snap-lock lid that retains heat to help cook your eggs more quickly, and stops your eggs from going everywhere should they get too excited. By keeping your poached eggs secure, there will be more on your toast and none left in the microwave. (Have you seen the roof of your microwave lately?)
Enjoy delicious, perfectly cooked poached eggs for a healthy breakfast every day, and because it is so easy to clean up, you'll be able to get on with your day with no fuss and feeling full, so you will resist the temptations to snack on something bad before lunch.
Eggs Benedict recipe
If you have an English muffin and some sliced ham (or bacon) or salmon, take your poached eggs to the next level by making a traditional Eggs Benedict dish. Simply toast the English muffin and cook the ham to warm the salmon to your liking, and make this simple hollandaise sauce. You'll need:
120 grams of butter (plus 1/4 teaspoon salt if the butter is unsalted)
2 tablespoons lemon juice
4 egg yolks
In a small microwave-safe bowl, add the butter and half of the lemon juice, and heat on high for about a minute, or until the butter melts. Whisk the mixture then add the egg yolks until all combined. Place back into the microwave on medium power for 30 seconds, then whisk again. Repeat once or twice until it has reached the desired consistency, then add the remaining lemon juice and stir well.
Place the toasted English muffin halves on a plate, add the cooked ham (or bacon) or warmed salmon on top, then the poached eggs, and pour the hollandaise sauce all over. Garnish with some chopped parsley and serve.