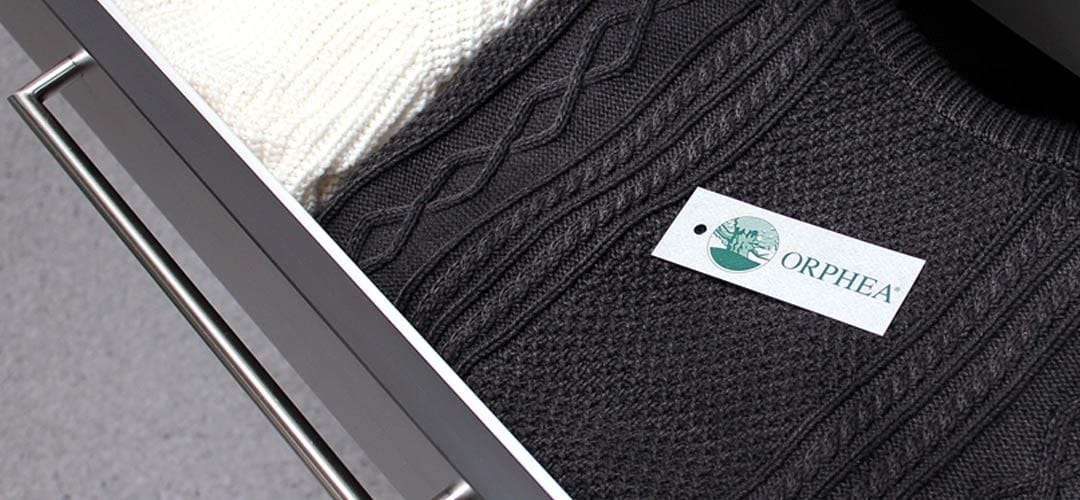 Winter is right around the corner, and in cooler parts of Australia, this is when we bring out our jackets, coats and knitwear previously packed away from the last cool season. However, a lot of us find that our clothing has fallen victim to the insects that hide away in our draws and closets. My woollen jumper isn't as warm now that half of it has been eaten, even though I had it nicely packed away. What happened? Don't overlook your clothes protection this season.
Moth larvae that live in these spaces will eat through anything – think of it like The Very Hungry Caterpillar but instead of food they chow down on wool, cashmere, silk, cotton, linen, fur and feathers. Furthermore, in the absence of these materials moth larvae will also make a meal of non-natural fibres like polyester in the search for food. I've already had my winter woollies chomped into, but now my entire wardrobe could fall victim?!
I want to be warm this winter and next, and to keep my clothing nice – especially all the new items I'll be buying soon – without any holes. Turns out the solution is simple, small and smells delightful: Orphea Clothes Protectors.
Clothes Protection
Orphea Clothes Protector strips and diffusers effectively and naturally protect clothes from moths and insects for a whole season. They are blended in Switzerland using a patented formulation of over 400 plant and flower extracts from the Swiss Alps, and are a holy-grail product in pest prevention and clothes protection! Orphea is today, the leading alternative to mothballs and other insect repellents.
Thanks to Master Distributors, a variety of lovely fragrances are available to protect your precious clothes. They don't mark or stain, so are safe to tuck inside all of your expensive garments. Start using them today before moths decide to make your bedroom their home and lay their eggs, and just like we change our toothbrushes every season, remember to change your strips and diffusers every season as well.
Experience the effectiveness of Orphea today
The exclusive range of Orphea Clothes Protector strips and diffusers are available online and in a variety of scents:
Floral: The traditional bouquet loved and trusted around the world.
Lavender Maillette: A subtle and sweet lavender scent, named after the area where this variety grows.
Madagascar Cloves: Oriental and spicy, reminding us of 'Red Door' with its deep, elegant floral notes.
Virginian Cedarwood: A fresh and clean aroma with natural insect-repelling properties.
Experience the natural way to protect your precious clothes from moths and insects all year round and experience Orphea Clothes Protectors!
Master Distributors are the distributors of Orphea products in Australia and New Zealand and the publisher of this website.